Post by yerblues1968 on Jan 8, 2012 0:10:51 GMT -5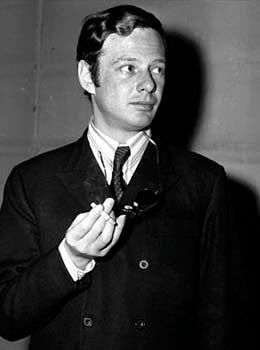 Brian Epstein, The Beatles Manager.
BRIAN EPSTEIN MANAGED THE BEATLES TO THE PANTHEON
FOR INVESTOR'S BUSINESS DAILY
By CLAY LATIMER
Posted 01/05/2012 01:30 PM ET
On Nov. 9, 1961,
Brian Epstein
left his Liverpool record store and walked a block to a seedy dive called the Cavern Club.
The entertainment? A local band's lunchtime show.
As he made his way into a cellar packed with grungy teenagers, this urbane 27-year-old looked conspicuously out of place in a pinstripe suit and dress shoes.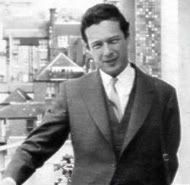 Little did the crowd know that he was a step ahead of the times, like the four young musicians on the tiny stage — the Beatles.
Today Epstein is largely forgotten, a footnote in Beatles history
. But during five dizzying years that changed music and helped trigger the social revolution of the 1960s, he discovered, managed and plotted the Fab Four's stratospheric rise to world fame.
At the height of the band's popularity,
Epstein
was nearly as famous as the Beatles. Paul McCartney called him the
fifth Beatle
, and when
Epstein
died of a drug overdose in 1967 at 32,
John Lennon said: "When Brian died I knew that was it. I knew we'd had it."

Two years later, the Beatles disbanded.
John Lennon's account on The Beatles break up. (3:31 minutes)
youtu.be/yrKQ-H1D2wo
At first glance,
Epstein
seemed to have little in common with the Beatles. He came from an upper middle-class Jewish family, dressed impeccably, was precise and punctual, and carried himself like an aristocrat. Gay in an era when homosexuality was illegal, he led a classic double life, pursuing men while concealing his sexuality.
He also preferred classical music to pop, had little experience in the entertainment industry, and almost none as a band manager.
Yet
Epstein
and the Beatles clicked as soon as they signed a contract 50 years ago this month.
THE PUSH
"Without
Brian Epstein
, the Beatles could've easily remained the biggest band in Liverpool, and gradually faded into jobs and lives,'' Indiana University music professor Glenn Gass told IBD. "They would've been the first to say that. When they suddenly had the chance, they went for it, and suddenly they had talent and songwriting abilities that shocked even them.
Brian Epstein
was crucial.
"I think that he would've liked nothing more than to be a Beatle himself. So he became next best thing. He conquered the world with the Beatles.''
Born in 1934 in Liverpool, a grim, industrial port city in northern England,
Epstein
struggled to fit in. He drifted through eight schools, got booted out of the army for being "mentally and emotionally unfit'' and dropped out of the Royal Academy of Dramatic Arts, where his classmates included Peter O'Toole and Albert Finney.
"He basically came home to Liverpool in disgrace," Gass said. "He'd gone to the big city and failed."
In 1958,
Epstein's
family opened a department store in Liverpool.
Brian
was put in charge of the ground floor, which he expanded to include a popular record department. With a flair for image and publicity, he boosted sales by advertising his "Finest Record Selection in the North."
But he wanted more. Intrigued by the publicity surrounding the Beatles in the fall of 1961, he visited the Cavern Club regularly. Soon he was captivated by what he saw and heard. "It was their charm and charisma, a magnetism that their fans felt in those first days," Gass said. "
Brian
picked up on this."
Epstein
impressed the Beatles as well with his low-key sincerity when he approached them in a cramped dressing room at the Cavern Club.
"Folks I've talked to said this was a man who was unlike almost everybody else in the music business at that point,'' said Gordon Thompson, a music professor at Skidmore College in Saratoga Springs, N.Y. "The classic businessman in the music industry at that time was a pretty hard-boiled character. When they told you something, you took it with a grain of salt. But
Epstein
came in and impressed almost everyone he met as being a gentleman, and true to his word.
"He told the Beatles, 'Look I can manage you; I can make it happen. But you've got to promise to do stuff for me.' That included cleaning up their stage presence.''
The Beatles were late for gigs, smoked on stage and laced their banter with profanities. They seemed like leather-jacketed thugs.
That was about to change.
During a meeting with
Epstein
on Dec. 10, 1961, the Beatles decided to make him their first manager — and he moved fast.
Determined to bring order and discipline to the musicians' chaotic lives,
Epstein
put them in neatly tailored matching suits, ended their sloppy habits and added the famous synchronized bow at the end of their performances.
"His biggest contribution was to give them a sense of style. The Beatles' style back then was kind of an anti-style,'' Gass said. "From our perspective it sounds cool — punk rock and all. But it really wasn't back then.
"It was a real statement for working class kids from a working class city like Liverpool to be wearing sharp suits and boots. It was making a statement about upward mobility in a country where you're not supposed to be upwardly mobile. (U2's) Bono always called the Beatles the revenge against the class system.''
Driven by an almost manic desire to please the Beatles,
Epstein
met with one record firm after another during his first six months as their manager, trying to secure a deal.
After being rejected by nearly every major outfit, he finally signed with EMI's Parlophone label on June 6, 1962.
Talk about hitting the jackpot. In 1963 the Beatles topped the British pop charts with three No. 1 hits:
From Me to You, She Loves You
and
I Want to Hold Your Hand
.
Meanwhile, the group was hardly more than a rumor in America.
Brian Epstein and The Beatles with Ed Sullivan.
George Harrison not pictured.
"He figured if he could get them on Ed Sullivan, that was the ticket,'' said Thompson, author of the 2008 book
Please Please Me
."
In November 1963,
Epstein
convinced Sullivan to book the group for three straight appearances on his highly rated Sunday TV show.
Then
Epstein
called Capitol Records, told it about the Sullivan booking and signed a deal with the powerful American label.
"The guy would've walked in front of a train for the Beatles because he believed so much in them,'' Gass said. "To just call him a manager doesn't really do justice to how important he was to them as a friend, as a conduit, as a buffer against the rest of the world.
"He was the one guy who could always go to John and say, 'Well, John, Paul said this, but he was really just blowing off steam' or 'George, John really meant this.' Once he as gone, there was no go-between for the Beatles.''
U.S. YES
With baby boomers emerging as a cultural force in 1964,
Epstein's
timing was perfect; 3,000 teenagers were screaming at JFK Airport when the Beatles landed on Feb. 7 for their first American visit.
Brian Epstein and The Beatles arrival
at John F. Kennedy in New York, NY on
Friday, February 7, 1964. (4:01 minutes)
youtu.be/1Df-LvrRcEo
For the Sullivan show, more than 50,000 fans applied for 728 studio seats. And when the Beatles went on the air the night of Feb. 9, 73 million Americans tuned in, the largest viewership in TV history to that point. New York's Daily News reported that in all five New York boroughs, not a single hubcap was stolen during the broadcast.
Before the Sullivan show, the Beatles hadn't dented the American charts. Five weeks afterward they owned the top five spots and 60% of the U.S. singles market.
In 15 months, they sold more than 30 million records in America, shattering sales marks. Advance orders for the release of the single
Can't Buy Me Love'
totaled 2 million.
MANAGING IT ALL? EPSTEIN
"We were in a daydream till he came along,'' Lennon said. "We'd no idea what we were doing.''
Still, some of
Epstein's
decisions proved disastrous. He virtually gave away the publishing rights of the Beatles' songs and lost millions with naive merchandizing deals.
On the film front, he began his negotiations with United Artists by insisting on a 7.5% royalty for 1964's
A Hard Day's Night
.' The company was prepared to offer 25%.
The problem was that
Epstein
had "started to play with the big boys," Thompson said. "On some of the contracts, the Beatles just get ripped to shreds. He didn't understand how the contracts and merchandise worked."
Yet under
Epstein's
guidance, the Beatles became the most popular and influential group of the rock age. To this day, the group has sold more than 300 million records overall and 166 million albums in the U.S. alone.
On Rolling Stone magazine's list of 500 greatest albums are four LPs from the Beatles in the top 10:
Sgt. Pepper's Lonely Hearts Club Band
(No. 1),
Revolver
(3),
Rubber Soul
(5),
White Album
(10).
"Without
Brian Epstein
, I have my doubts any of this could have happened," Thompson said. "They could've ended up being a very, very good bar band.''
news.investors.com/Article/596805/201201051330/beatles-manager-brian-epstein-was-a-visionary.htm?ibdbot=1