Post by christine~ on Jul 8, 2009 14:08:49 GMT -5
By chance I stumbled across a couple of references to a graphic novel (eppylover translation: fancy comic book) being made of our upcoming movie
The Fifth Beatle
!
Is this for real?
Here's the excerpt from
this article at Newsarama.com
dated June 26, 2009 of Chris Arrant's interview with Andrew Robinson relevant to the claim that a graphic novel is planned based upon Vivek's screenplay:
NRAMA: If I got my facts right, the last published interior work of yours was the Superman/Batman #50 from 2008. Do you have any more comics work planned in the future?

ANDREW ROBINSON: I'm just about to begin a painted graphic novel called The 5th Beatle It's about the life of their manager, Brian Epstein. It's written by Vivek Tiwary who has also written the screenplay which as far as I know has been green lighted. I'm very excited about this project. It's a great story of success while dealing with inner struggles that I'm sure most people can relate to. Plus there's lots of great visuals for me to really stretch my legs and be myself.

NRAMA: That sounds really intriguing. Who's publishing it?

AR: Though there are lots of offers, a publisher has not been decided upon. My agent and friend, Mark Irwin introduced me to the writer. I read the script and loved it. Then Vivek and I had a meeting here in LA where we discussed the project in more detail and realized that we had very, similar visions for how the graphic novel should look.

NRAMA: We'll definitely be looking for more on that as the time comes.
Check out Andrew Robinson's official website
NEXT EXIT COMICS
I also found (via googling) a mention of this in a website printed in Spanish ~
www.universohq.com/quadrinhos/2009/n29062009_03.cfm
AN EXAMPLE OF MR ROBINSON'S OTHER WORK: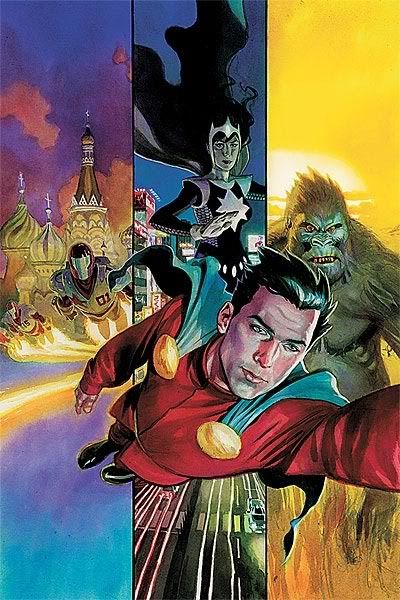 An eppylover p.s. ~~ I really hope he draws the
actor
who will portray Brian, not Eppy himself.
Not holding my breath, though.....
I have never seen any drawing of Brian that captures him to my total satisfaction!