Post by christine~ on Aug 22, 2008 14:38:53 GMT -5
I awakened to my daily Google Email Alert (search term: "Brian Epstein") and discovered another little comment buried ~ as kind of a random afterthought ~ in an unrelated Liverpool Echo article published today by the (I'm sure) well-meaning old family friend of Brian's, Liverpool's most famous solicitor, and holder since 2003 of
Liverpool's "Freeman of Liverpool" honour
~ sort of a "key to the city" thing. All four Beatles were made Freemen of Liverpool on March 7(the eppylover's birthday!), 1984, including a posthumous award for John.
Of course, as with the MBE's, no posthumous anything for Brian Epstein ~ snubbed again ~ oh, surprise, surprise.
Here is the complete list of Freemen of The City posted on the City of Liverpool's website
. Puzzle time: How many of them would YOU say are more deserving than our Mr. Epstein?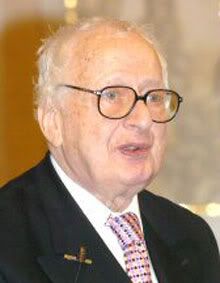 Professor E Rex Makin is a person that Brian had shown his closest "family face" to ~ he lived right next door to the Epsteins on Queens Drive, and had sympathetically and skillfully handled Brian's seriously embarrassing pre-Beatles legal troubles, not to mention acting as the counsel for, and drafter of, the first-ever Beatles contracts.
Mr Makin, however, was apparently not made privy to Brian's great hidden hunger for individual fame ~ the longing to be as much a household name as his Boys (if not as part of them, then as himself) ~ the desire for recognition that was so well-known to his most intimate friends such as Nat Weiss.
So I think I understand where Rex Makin might be coming from.
I just agree to disagree with him.
And besides ~ even if it's all well and good for those Liverpudlians way, way across the pond to remember him with fondness, it hurts like crazy when people here, including Beatles fans,
hear the name Brian Epstein and say, "who?"
Here's the tiny mention, successfully hidden near the end of
this article
in today's Liverpool Echo ~
---
EVERY August Bank Holiday I think about Brian Epstein (pictured), whose funeral I had to arrange after his untimely death 41 years ago when he was just 32.

I know many people want to have a statue erected in his memory, but knowing him as I did I feel this would not be his wish – apart from the fact that Liverpool is now getting an increasing number of statues.

It is enough that we here remember him with pride and affection.
---
I noticed when the article mentioned Brian, it also said "(pictured)" ~ and he wasn't. Small boo-boo, Echo! ;P
By the way, there were more articles and tributes to Brian last year than I've ever seen since the first couple of years after his death.
I've got a funny feeling that 2008 will be an even bigger year for Brian Epstein.