Post by yerblues1968 on Oct 16, 2011 17:23:02 GMT -5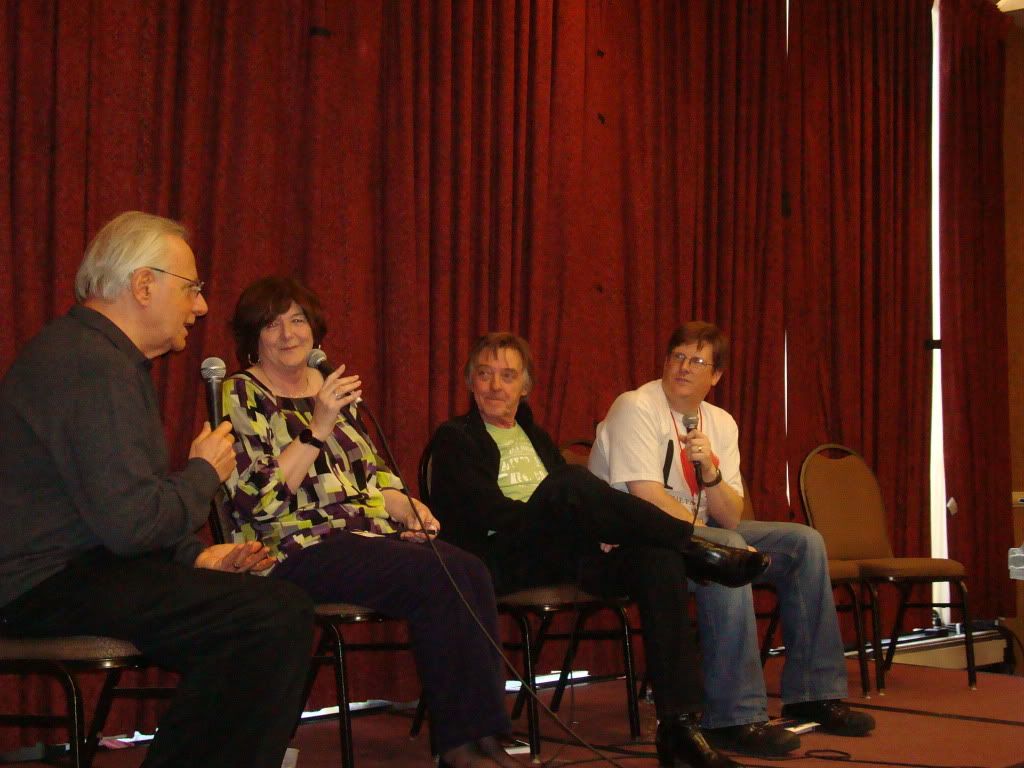 Freda Kelly is among guests for Martin Lewis interview along with Larry Kane (Beatles journalist), Joey Molland (Badfinger) and David Bedford at a Fest for Beatles Fans convention in New York 2011.
'GOOD OL' FREDA': BEATLES SECRETARY FREDA KELLY TO DO DOCUMENTARY
Shelley Germeaux,
John Lennon Examiner
October 11, 2011
October 11, 2011 - Just when you thought you'd heard all the stories possible about the Beatles, a new documentary is in the works that will knock the socks off Fab Four fans hoping for new revelations and intimate secrets.
Good Ol' Freda
is the untold story of Freda Kelly, the Beatles' trusted secretary and friend throughout their career as the greatest band of all time. She was
Brian Epstein's
secretary and also President of the Official Beatles Fan Club. Under her management, the fan club went from 100 fans to over 70,000 by the time the band broke up. Freda is sharing her memories publicly for the first time.
As avid and devoted Beatles fans will know, the title comes from the Beatles' 1963 Christmas record, where you hear the boys shout out their thanks to everyone who's helped them, including a big one to Freda Kelly—and they all shout, "good ol' Freda!"
Freda lived the dream life of every Beatles fan. She was given a front row seat and got to know The Beatles when they first arrived onto The Cavern scene in Liverpool back in 1961. She became very good friends with each of the Beatles, and then in 1962, Freda became
Brian Epstein's
secretary.
Intensely private all these years, reluctant to talk about her special time with the Beatles, her motivation now is that "Who knows how much longer I'll be here, and I want my grandson Niall to know what his Granny did in her youth. I want him to be proud."
Stories that Freda will tell in the film will amuse and amaze Beatles fans all over the world. In the early days at the Cavern, Freda had to get past thousands of fans to deliver the Beatles' wages to them back stage, after which sometimes George would drive her home. Fans might not realize how much time Freda spent with the Beatles' parents, helping them cope with the new found fame, and helping them answer sacks of fan mail. She spent a lot of time with John's Aunt Mimi at Mendips. She has many personal and intimate stories from those times. She recalls her work with
Brian Epstein
, the Beatles' manager. The story of how she was put in charge of the first official Beatles Fan Club includes the story about how John Lennon fired her once in 1965 for "hanging out in another band's dressing room", (he rehired her). And did you know she was one of the people on the Magical Mystery Tour Bus? (See video!)
Freda Kelly talks about The Beatles
www.examiner.com/john-lennon-in-national/freda-kelly-talks-about-the-beatles-video
$50,000 NEEDED BY 11-11 TO MAKE IT A REALITY
A fundraising goal of $50,000 must be met in exactly one month from today – Kickstarter is powered by a unique all-or-nothing funding method, where projects must be fully-funded or no money changes hands. In other words, if the filmmakers don't raise the goal of $50,000, they lose everything. So please help spread the word!
The filmmakers are naturally turning to Beatles fans for help. They are using a special project link at Kickstarter.com, the largest 'sponsor' funded platform for creative projects in the world, as a way to involve Beatles fans worldwide in making the film a reality.
DONORS TO BE REWARDED WITH GOODIES
People who donate at Kickstarter will range from: DVDs of the documentary, signed pictures from Freda's personal collection and Executive Producer credits on the film itself. By donating to the film, Beatles fans will have a chance to become a unique part of Beatles history.
HOW YOU CAN HELP
Contributions to
Good Ol' Freda
can be made until November 11, 2011. Easy to remember, 11-11-11! Fans can donate and watch a video created specifically for them by going to:
DETAILS
Director -- Ryan White
Director of Photography -- Austin Hargrave
'Good Ol' Freda'
is scheduled for release in late 2012 or early 2013.
For further information about this film or its Kickstarter program please contact Kathy McCabe at kmccabe44@comcast.net.
A NOTE FROM STEVE LANDES OF RAIN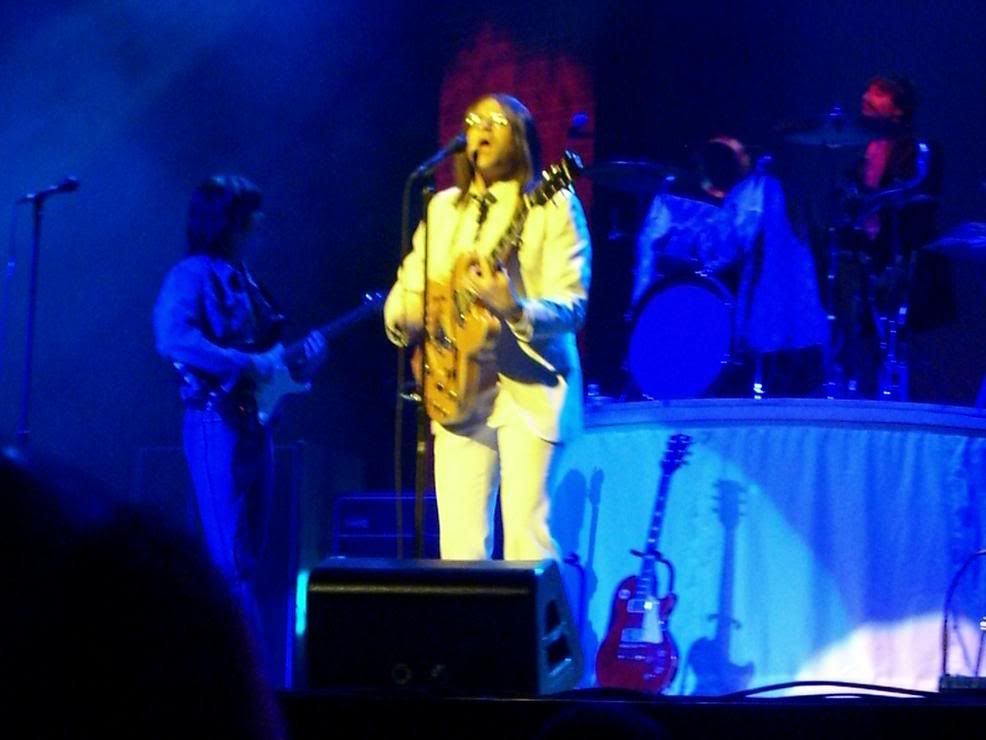 Steve Landes (John Lennon) of Beatles Tribute Group
Rain
Steve Landes of Beatles tribute group
Rain
, wrote me about this project personally and wants to share a message with all of you about Freda and his hope that this documentary comes to life.
"I've gotten to know Freda well over the last few years, and I've been lucky enough to hear some of her stories, and see some of her memorabilia from back in the day. She knew The Beatles like no one else, but what struck me was how her story had never been publicly told. She's so private, she's never really talked much about her time knowing the guys, from before they were famous, still at The Cavern, to becoming the legends we now know. Plus, her stories were very factual and precise --she prides herself on that.
"So everyone that knows her has been begging her to get her stories out!! Well, I guess it's finally happened. Her friend Kathy McCabe from Baltimore wants to put together a documentary film of Freda sitting down and telling her stories, showing some of her one-of-a-kind collection of mementos from her time with The Beatles. They just need the funds to do it. And now I'm trying to help by getting the word out!!
Thanks so much! Peace, Steve"
www.examiner.com/john-lennon-in-national/good-ol-freda-beatles-secretary-freda-kelly-to-do-documentary