Post by christine~ on Jun 8, 2011 1:17:02 GMT -5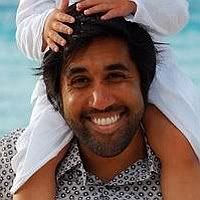 INTRODUCTION
November 29, 2005 - 2:00pm
I suppose my unrequited love affair with the Brian Epstein story began some 10-12 years ago, when I decided that music management was the area of the music industry I was most interested in pursuing. I had been a lifelong Beatles fan, so I thought that it was the smart/right thing to do, if I was planning on going into artist management, to study the management of the band that had wrote and re-wrote the rules of the modern music industry as I saw it...
What I unearthed after much difficult research (there is a paltry amount of information readily available on Brian, which is part of why I want to bring his story to the world) was not just an inspirational business story and a blueprint for what I want to accomplish with my music company StarPolish (
www.starpolish.com
), but also a very human story-- a story about staggering success, steadfast determination, and a desire to change the world; a story about love and being an outsider and belonging; a story about speed and ambition and tragedy. A story full of music and dreams. A story I could relate to-- and wanted to relate to-- on so many levels. Brian became my "historical mentor," if you will. A person from whose history I've tried to learn from-- both what to do and what NOT to do. Brian was certainly a flawed and imperfect hero, but a hero all the same.
So with "The Fifth Beatle" I've tried to capture what I think is the essence of the man-- the poetry and inspiration and feeling behind the Brian Epstein story. I'll make no illusion about presenting an absolute "truth". The entertainment business is one of professional fabulations after all. That conflicting and selective memories and information exist is to be expected. Trying to uncover the "truth" is a fool's task. But I have tried to remain faithful to facts and history, while also using fantasy and dreams to convey this fantastic yarn, as only fantasy and dreams can do.
...plus that makes it so much more fun!

In this blog, then, I'll try to tell the story behind my story and this film, and talk about Brian, about why I'm doing this, and about how the film is being developed. You'll get current production updates and screenwriting notes, as well as flashbacks from my personal diaries (e.g. my first trip to Liverpool, meeting some of the living cast of characters, etc.). I hope you like it, and I hope it'll spark some discussion. Brian was a complex man, and this is a complex story and a complex project. So visit the forum and chime in with any thoughts, reflections, opinions, whatever. See you again soon...
Vivek J. Tiwary
Screenwriter/Producer
Source:
Vivek's official The Fifth Beatle movie site's blog