Post by yerblues1968 on Mar 19, 2010 21:37:09 GMT -5
Sid Bernstein is a gardener. Photo credit by The Jewish Standard.
SID BERNSTEIN

A DAY IN THE LIFE OF THE FAMED FAB FOUR PROMOTER
New Jersey Jewish Standard
Joseph Leichman - Cover Story
Published: 17 July 2009
At 90, Bernstein used to be, and still is, a number of other things: a music promoter, a family man, an author, and — most notably — the impresario who brought the Beatles to America and organized their landmark Shea Stadium concert in 1965.
Long retired from show business, and semi-confined to his 19th-floor Upper East Side apartment with troublesome leg ailments, Bernstein has found a new vocation: nourishing his house plants with baked goods.
A potted plant next to his living room table bears the remnants of snacks past. Bits of éclair hang from the leaves, discarded embers of pastry suspended above a graveyard of napoleons, bagels, and various unidentifiables.
"You can't believe what's growing in there," Bernstein said, his hands working the wax paper around a cheese Danish. Asked why he divides his bakery items — including that day's Danish — in such a way, Bernstein waxed businesslike. "I'll sell it to the neighbors as soon as they grow. It'll grow."
The man who imported the Fab Four almost 45 years ago (and then co-wrote an autobiography,
Not Just the Beatles
, about his many other exploits) has a low, gravelly voice, with an intonation taken straight from radio. The Upper East Side and Harlem native matches a storyteller's slow, determined meter with the hallowed, "r-less" Bronx-Jewish enunciation.
His work with the Beatles comes into focus this weekend, as Paul McCartney will play tonight, tomorrow night, and Tuesday night at Citi Field, the first-ever concerts at the New York Mets' new home stadium. Meanwhile, the digitally remastered Beatles' catalogue — all 12 albums, plus two later works — is set to hit stores on Sept. 9, the same day as the release of
The Beatles: Rock Band
video game.
Even more locally, the Rock & Roll Hall of Fame Annex NYC in Manhattan has been running a Yoko Ono-created exhibit called
John Lennon: The New York City Years
, since May 12.
Bernstein, who lost most contact with the Beatles after his good friend Lennon's 1980 murder, will attend two of McCartney's concerts, but doesn't expect any special treatment.
"Affluent friends bought me the tickets, in hopes that because I'm there, they'll meet Paul," said Bernstein. "I told them, 'You're not going to meet him, he's too busy. It's not Carnegie Hall, it's not Madison Square Garden, there are 40-50,000 seats.' And I'm sure he's got eight Sid Bernsteins' on his mind, and if he's going to invite one backstage it won't be me."
Should McCartney extend an invitation, however, Bernstein has a plan.
"If Paul recognizes me at this concert and invites me back, as he's done a couple of times, I want to tell him, 'Paul, we started out together. Let's do it one more time, so people will remember us. We won't do it for money; we'll do it for the hungry people. Let's do a big one for hunger. The more we give the more we can help people."
Beatle Paul McCartney with Sid Bernstein in 1991.
STEVE SHERMAN
Sid Bernstein attends Opening Night at New York's
Citi Field with Paul McCartney. (3:44 minutes)
www.youtube.com/watch?v=zCb96Mr9WSc
Bernstein was born at Mount Sinai Hospital in New York on Aug. 12, 1918, to Yiddish-speaking Russian parents. He spent his first few years nearby, in a mostly-black building in the upper 90s on Madison Avenue. When he was still young, his father, a tailor, took over a small shop in Harlem and moved the family not far from the Apollo Theater.
"We moved to Harlem with my Grandma, who really raised me," said Bernstein. "My mother" — who had only one leg — "was always sick.
"My folks were Orthodox, but not very," continued Bernstein. "We had two sets of plates, more for my grandmother than my mom. There was no Jewish community in Harlem, although my grandmother used to take me when I was 6 or 7 to see the great cantor, Yussele Rosenblatt. He was the greatest cantor we ever had, who had a shul [Cong. Ohab Zedek, now located on the Upper West Side] in Harlem."
Bernstein grew up an only child in the era in between World Wars. He never particularly liked or excelled at school, but when it came time to serve in World War II, the military swooned over Bernstein's grasp of Yiddish.
"I spoke Yiddish with a German accent," he said. "I didn't want to be an officer, but I took very special training." He trained at the Teaneck Armory, the Teaneck Road edifice that had just been completed in 1936.
He eventually shipped to the Belgian-German front, where he shot at enemy aircraft from the ground with a quadruple machine gun.
"I shot down one plane," said Bernstein. "He came down over the German border, and my captain brought back a souvenir for me from his dashboard, and the [pilot] wasn't there. I was glad the guy escaped; I was glad that I didn't kill a man. I would've remembered it for the rest of my life. I still remember that he got away."
After writing two books —
Not Just the Beatles
in 2000 and 2001's
It's Sid Bernstein Calling …The Promoter Who Brought the Beatles to America
— primarily about his life and the music business, Bernstein is in the beginning stages of a book about his hatred of war. He doesn't expect to be done for at least a year.
"I saw guys go down — so meaningless, so meaningless," Bernstein whispered. "The more I see on the front pages of the [New York] Times, it becomes [clearer] that we're not killing the enemy. We're killing mainly innocent people, women and children.
"Tolstoy already did
War and Peace
, and Norman Mailer did a great one [
The Naked and the Dead
] when he got out of the Army. I'm doing mine to get it off my chest."
When Bernstein finished his Army service, he said, "I had no job, no talent for anything, I didn't know what I was going to do." He moved back with his family, which had relocated to the Bronx, and he became active in a liberal World War II Veterans organization on Tremont Avenue.
Said Bernstein, "One of the guys there said, 'I think I can get you a job, there's a ballroom in the neighborhood, I think they can use you. Maybe you could get them some publicity. Maybe you could put some music there.'
"I started booking Latin bands, since it was a good Latin neighborhood. That's where music became my business."
Though he'll turn 91 in August, Bernstein remains a virtuoso of charisma. He widens and focuses his hazel eyes in concert with a broad smile. He uses all forms of friendly touching, including shoulder grabs, two-handed handshakes, and pats on the back. He calls everyone "buddy." He answers his phone, which rings far more than one might expect, with a warm, curious "Hello," as though already enjoying the exchange.
Unfortunately, Bernstein now has most of his conversations sitting down. His troublesome legs have forced him in and out of numerous doctors' offices. He walks slowly, and with a cane. Ambling around the modest two-bedroom apartment he shares with Geraldine, his wife of 36 years, has become a chore.
Bernstein spoke with
The Jewish Standard
in his living room on a warm afternoon last week. The former promoter wore an oversized blue-and-white checkered shirt, with his white hair pulled back and separated by quarter-inch comb divots. Bernstein sat at the dining room table, facing a row of tall windows that look out to the West.
Despite a lifetime of celebrity involvement — Bernstein was instrumental in the British Invasion of the 1960s, helping to bring stateside everyone from the Beatles to the Rolling Stones to the Moody Blues — his home bears very little memorabilia. There are three framed pictures on the living room wall, the first a plaque commemorating the first Beatles concert in the United States, the Feb. 12, 1964, Carnegie Hall performance that Bernstein organized and promoted.
The other two are professional photographs of the musician Lenny Kravitz. They were shot by Adam Bernstein, Bernstein's oldest child, who attended school with Kravitz and later toured with the international star as a photographer.
Even at the height of his promotional power, Bernstein was never much for keepsakes. "I was never into that," he said. "My only heroes are my children. I'm not a groupie. I'd rather talk to you than a star."
Bernstein's 72nd Street address lies a few avenues east of the Dakota apartment building, where John Lennon had lived. A friend of Lennon's since the Shea Stadium days, Bernstein recalled running into Lennon, Yoko Ono, and their son Sean in Central Park.
"I met John walking Sean about eight times. He was on the West Side, and I came from the East Side. That's how our friendship grew."
The friendship started with the now-famous phone call that Bernstein placed to Beatles' manager Brian Epstein in 1964
. Up until that point, Bernstein hadn't heard the Beatles' music — he'd only read about them in the thin English newspapers he picked up every week in Times Square.
Sid Bernstein promotes his book, "It's Sid Bernstein . . . Calling."
Recorded by GroundzeroTV. Part 1 of 2. (7:34 minutes)
www.youtube.com/watch?v=PVCmD8T_Ugc
Sid Bernstein talks about his first phone call with Brian Epstein.
Recorded by GrounzeroTV. Part 2 of 2. (9:24 minutes)
www.youtube.com/watch?v=rtX3PQ1EFLM
It was a habit Bernstein had developed in the military.
"I got into Europe a few days after D-Day, and I fell in love with England: the gentleness of the people, the language. I lost some of my Bronx accent. I started speaking a little bit better," said Bernstein.
"I kept my interest going when I got home. I wanted to know about the House of Commons and the House of Lords. I felt England was the other true democracy in the world."
"I saw a little piece in one of the newspapers, about one inch wide, one inch in length, about three kids from Liverpool starting a little commotion — in Liverpool. I read the paper every week, and the stories got bigger and bigger and bigger, and I said,
'I gotta get 'em.' That's when I called Brian."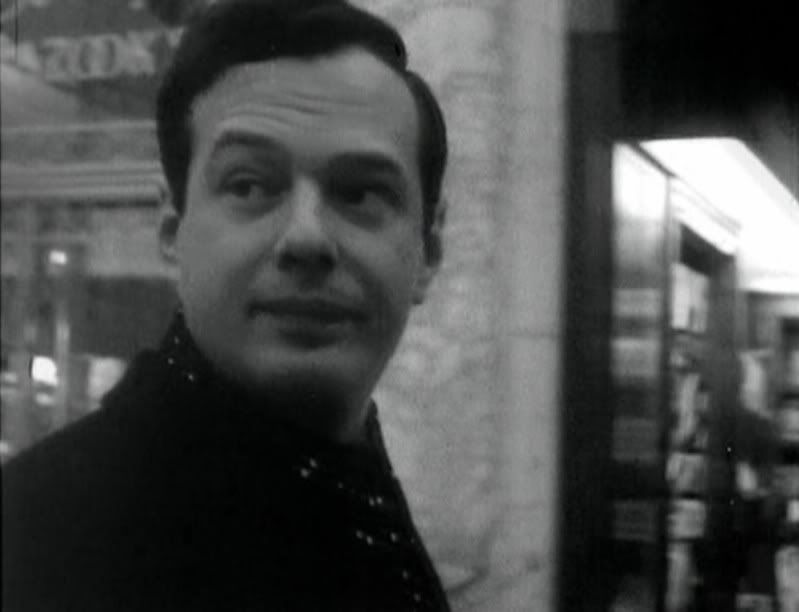 Epstein refused Bernstein's solicitations at first, noting that the Beatles had yet to receive any American airplay.
"Brian says, 'Why do we want to commit suicide? We don't have any airplay in America.'
I'd never even heard their music. I said, 'They're not committing suicide.' A lot of BS later, I got 'em."
Bernstein set up that first Carnegie Hall concert and the Shea Stadium performance, and true to his fashion, extended his friendship network to those outside the band.
He became very close with Clive Epstein, Brian's older brother. "We became best of friends. Class guy, very British, very Yiddish, and a lovely human being."

Clive Epstein died in a skiing accident in 1988
. "I lost a great friend," Bernstein said. "He has two girls. I want my guys to marry one of them."
Eight years earlier, Lennon was gunned down outside the Dakota. At the time of Lennon's shooting, Bernstein was half a block away, at
Fine & Shapiro Kosher Restaurant & Delicatessen
.
"I was talking to two agents from California at the deli. All they wanted to hear was about the Beatles, and mainly John," said Bernstein. "I told them, 'When you guys go back to your hotel on the East Side, look at the last building you'll see before Central Park — that's the Dakota.'
"If I had looked up the block, I would have seen a crowd of people, [like] a commercial was being shot. It wasn't until I got in a cab to go home that I heard the news on the radio.
When I got home, my wife said, 'Where were you? The whole world wants you.' They couldn't get Ringo on the phone, and Brian [Epstein] was already dead."
Sid Bernstein speaks about Brian Epstein, The Beatles, their
first trip to America in 1964 and Carnegie Hall. (3:53 minutes)
www.youtube.com/watch?v=be9jDmfRHZ4
Sid Bernstein talks about how he received Brian Epstein's home
phone number, his conversation with Brian Epstein's mother,
and how he got Brian Epstein to agree to have The Beatles do a
concert in the United States without a contract. (5:48 minutes)
www.youtube.com/watch?v=o8qk_oBaDug
That Bernstein was the media's go-to respondent following Lennon's death was not a surprise. In addition to his work with the Beatles, Bernstein represented, promoted, just plain helped, or any combination thereof, James Brown, Elvis Presley, Judy Garland, Ray Charles, Frank Sinatra, Dick Clark, Aretha Franklin, Ed Sullivan, Jimi Hendrix, The Kinks, and others.
He was particularly important to the many British acts that made their way overseas in the 1960s.
Bernstein was the first manager of the Rascals
, a group he met in 1965, and helped deliver them from anonymity with a slew of shrewd marketing campaigns.
At the peak of his success, Bernstein moved his family to Park Avenue. It is the one Manhattan home Bernstein never loved, noting that, "I hated Park Avenue. I didn't belong there." The Bernstein's arrived at their present location 16 years ago, a decision made all the more fortuitous by the fact that the
Second Avenue Deli
, one of Bernstein's favorite places to grab a bite, is opening a franchise nearby.
"[
The Deli
] was born on Second Avenue and 10th Street," Bernstein explained. "They moved from Second Avenue to — and I only remember it if I say it this way — Toyty Toyd and Toyd [Thirty-Third Street and Third Avenue]. They're doing so well at this new location that they're opening another one two blocks from [my house]. Would you believe it? With my BS, all the waiters and the countermen want to come up here to be closer to Sid."
An Afternoon with Sid Bernstein at Second Avenue Deli. (3:29 minutes)
www.youtube.com/watch?v=gP3H0ZomXJA
"I married a nun," Bernstein said one day on the phone.
"My wife Geraldine was an actress and a singer in
The Sound of Music
[on Broadway] with Mary Martin, and played the role of a nun. So I say I married a nun."
While Bernstein may not have married a nun, he did marry a saint. By his own admission, Bernstein "waited a long time" to get married. "I kept [Geraldine] waiting. I was an old bachelor. I was in love with my family, and I didn't want to leave them. I had the greatest parents in the world."
Bernstein married in his mid-30s, "which in those years was considered old." Both he and Geraldine were eager to start a family. "Ten months to the day of our marriage we had our first child," said Bernstein. "We had six kids in nine years, which must have broken a record.
"My wife is a fine lady," he laughed, "but she couldn't count. She didn't know how fast she was getting pregnant. I kept her busy."
Adam, the photographer and Lenny Kravitz's friend, is Sid and Geraldine's eldest. Denise, the first of two daughters, came next. Dylan, who manages
Mimi's Pizza & Family Restaurant
on the Upper East Side, is "looking to start a business in Asbury Park," said Bernstein. "I'll be his assistant out there because, one, he's my great friend, and two, I'm the one who's selling him on moving to Asbury and opening a business on the boardwalk."
Beau, the Bernsteins' fourth child, graduated from the Rhode Island School of Design. A few of his paintings adorn Bernstein's walls, and his father jokingly calls him "the only legitimate artist in the family."
Bernstein's daughter Casey has a 20-month-old son named Judah, and is expecting her second child towards the end of the year. Judah "is starting to sing," said Bernstein. "He can't say 'Grandpa,' so he says, 'Papa! Papa!' It's the greatest sound of music. My daughter puts him on the phone in the morning and he wakes me up."
Bernstein's youngest son, Etienne, works at Bank of America. "He's beating the odds, beating the recession," said Bernstein. "He's very sharp, put me on all the networks: the eBay, the backbay, the frontbay."
In all, five of the six Bernstein kids live within walking distance of their parents. Dylan, who has a 10-month-old son named Lucas, moved farther away — barely.
"The second one, that traitor moved out of Manhattan, so we've got to go to Brooklyn to see him," said Bernstein.
Sid Bernstein Presents . . . The Film. (2:08 minutes)
www.youtube.com/watch?v=RePuJdBAzl8
Sid Bernstein accepts the Lifetime Achievement Award at the 7th Annual
Garden State Film Festival awards dinner on April 5, 2009. (7:34 minutes)
www.youtube.com/watch?v=6RzAosnioiw
Bernstein has moved further into the technological sphere in recent years. He put up a Website,
www.sidbernstein.com
, and for its header used a picture of himself and McCartney. "Sid's Blog," a page on the site, has a single entry, dated April 6, 2007: "Official Website Launch."
Bernstein has 223 followers on his Twitter page (twitter.com/SidBernstein), and follows 295 others. He set up a YouTube channel,
www.youtube.com/sidbernsteinpresents
, two months ago. His most recent Twitter post appeared on June 4 in tall gray font. "Does anyone know Beatles @ Shea Stadium Alumni?" Bernstein asks. "I have a questionnaire for fans who attended the historic milestone. Love, Sid Bernstein."
Even in cyberspace, food is never far from Bernstein's attention. His Website has a section called
Sid's NYC Tips
," a collection of his favorite eateries in the city. The Lower East Side's knish hotspot,
Yonah Schimmel's Knishes Bakery
, cracked the list thanks to what Bernstein called its potato knish's "great, hard crust."
For baked goods, Bernstein walks 15 blocks north to
Glazer's Bake Shop
. "The next time you go, they have the best napoleons in New York. Heavy custard and a little chocolate on top. If you had a car I'd promote you to drop me off there."
While it may be surprising for someone from Bernstein's generation to be so tech-savvy, the Internet suits his personality. Twitter and a blog are the best available ways to quickly disseminate opinions, and Bernstein has always been something of a cultural arbiter. On Tony Bennett, for instance, Bernstein remarked, "He was my favorite singer. Until I went to Sinatra."
Bernstein was equally decisive in regards to Michael Jackson's legacy. "He had a talent. Great dancer. The singing didn't knock me out."
The music industry veteran will soon make his first foray into the recording studio, where he'll be singing over original arrangements of rock 'n' roll classics and American standards. Not surprisingly, a few Beatles songs are in the mix.
"I ended up talking with a guy who turns out to own a record company on the West Coast. He called me about two days later and said, 'I love your speaking voice. Have you ever thought about doing a recording?' I said, 'I'd love to be able to sing like Perry Como or Bing Crosby.'
"He said I could take my favorite songs and he'd make [new] arrangements, and they're going to have me sing. There will be a couple of Beatles songs and some old songs that I like."
Keeping busy "keeps me alive," said Bernstein. It seems, though, that there is something more to Bernstein's contentment than professional achievements and creative pursuits. Family is a big part of it, indeed, but Bernstein also has a palpable mischievousness that grows bolder as he grows older.
Sid Bernstein, the gardener, sat at his dining room table, eyeing a second cheese Danish.
"You're not eating this? You want half? Have half. Go outside and drop it in the plants out there. But not yet — my wife will scream. She doesn't know I grow Danish. She'd kill me."
More on: Sid Bernstein, 'Ticket to ride'_
JStandard
www.jstandard.com/index.php/content/item/9077
"You had to hold your hands over your ears, it was so loud," Ira Marlowe recalls of the first Beatles concert at Shea Stadium, in 1965. "It was like everybody was screaming at once," even his 12-year-old sister, Ronnie, sitting next to him. But not the 13-year-old Marlowe. "I wanted to hear them," the Fort Lee resident explains.
It was, in fact, the noise the Beatles roused wherever they went that got young Marlowe to the concert in the first place.
"When the Beatles were in New York, it was pandemonium," he said. They needed police protection from their fans, and a friend of his mother's was assigned to guard them. He was able to get the Marlowes three tickets to the Shea concert. The tickets, Marlowe notes, cost $5.65 each — and were for "field box seats, right off third base, with an incredible view of the Beatles and the other performers." (He no longer remembers who they were — nor, probably, does anyone else.)
www.amazon.com/Bernstein-Calling-Promoter-Brought-Beatles/dp/082460444X?tag=dogpile-20
www.facebook.com/pages/Sid-Bernstein-Presents/163908590209?v=info
www.facebook.com/group.php?gid=113290523505&v=wall&viewas=0
sidbernsteinpresentsthefilm.com/index.htm
www.myspace.com/sidbernstein
www.jstandard.com/index.php/content/item/9076/