Post by christine~ on Jul 25, 2009 5:14:50 GMT -5
I personally found the prospect of these two men taking a casual stroll a bit interesting, since Brian and Brodax (of The Beatles USA-only cartoon series, and later of Yellow Submarine) were famously at odds with each other.
This comes from a very small mention in
a very large article
from The Onion's Daily Buzzkills section:
The New York Times details how the look of that movie (Yellow Submarine) came to be:

(YS Producer Al) Brodax and Beatles manager Brian Epstein were strolling through London's Tate Gallery when they were inspired by the colors of J.M.W. Turner's "Peace—Burial At Sea"; they both agreed that Edelmann would be the perfect choice to put those colors in motion for their own work.
I say "at odds with each other" because, in
Up Periscope Yellow
by Al Brodax, there are some anecdotes giving great
examples of Brian's petulance
when he just does not wish to deal with something. I've read similar accounts in other books and articles. However, far from being repelled by the stories, I find them amusingly attractive. Go figure; I am weird that way.

Hmmm. This is not the first time I've read that Brian said "shit" a lot!
Must have been one of his groovy fave words or something.
At least that's one thing I have in common with him! LOL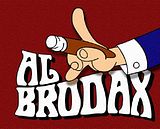 Perhaps (obliquely) in Brian's defense,
there are many coworkers who take strong issue with Brodax and
Up Periscope Yellow
~ as the below page so succinctly demonstrates
(click the link to see it in readable type):
_________________________________________________
Group Statement from Co-Creators of the Yellow Submarine on the book by Al Brodax, Up Periscope Yellow
Heinz Edelmann, the designer of the "The Beatles Yellow Submarine" film, suggested a brief group statement from a core group of co-creators of the film regarding Al Brodax's rendering of Yellow Submarine history in his new book, Up Periscope Yellow. The statement is as follows:


"We do not consider Up Periscope Yellow by Al Brodax to be either a fair or an accurate book. We would also like to protest on behalf of those who cannot defend themselves, like the late George Dunning. As far as the truth can be reconstructed about how the Yellow Submarine film was made, Dr. Bob Hieronimus did it in his book, Inside The Yellow Submarine."
Signers to this statement as of October 21, 2004 are:

Heinz Edelmann, Art Director
Bob Balser, Animation Director
Jack Stokes, Animation Director
Charlie Jenkins, Special experimental Sequences director
Jack Mendelsohn, one of the Screenplay writers
Lee Minoff, original story and one of the Screenplay writers
Roger McGough, uncredited Screenplay writer
Max Wilk, author of the novelized version of Yellow Submarine
John Williams, Chief Camera Operator
Tony Cuthbert, Animator
Chris Miles, Design Correlation and Clean-up
Dave Livesey, Key Animator
Alan Ball, Key Animator and Co-Director TV Cartoons
Mike Stuart, Key Animator
Anne Jolliffe, Key Animator
Antal Kovacs, Assistant Dubbing Editor
Arthur Butten, Background Artist

In addition, several co-creators sent their own personally worded statements.


Original painting by Heinz Edelmann, Art Director Yellow Submarine Sir George Martin, Musical Director, said: "I am completely sympathetic to the points that [Edelmann] make about 'Yellow Submarine'. My experience on the film happily was not the same as Heinz Edelmann or the marvelous people at TVC. My main liaison was with George Dunning who I found to be inspirational. I am convinced that George's genius was the principal reason for the enormous success of the film, and he made it into the icon that it became."

John Coates, Production Supervisor, and head of TV Cartoons and Norman Kauffman, Assistant to Animation Director, said as a quote from TVC, "Al Brodax's book is part pure fiction, but at 78 his memory is obviously no longer reliable."

Heinz Edelmann, Art Director, added: "Part of this book is pure fiction, and we are not really amused by all of this. It is connected only in the most tenuous sense to the reality of the production."

Bob Balser, Animation Director added: "Hooray! All we can say is that You Are So Right!!! And thank you for defending us all."

Charlie Jenkins, Special experimental Sequences director, added: "All bedeviled Subbers should at least reserve a modicum of for praise for the Brodax legacy (but not much!) Let's face it, in the silly Sixties, Brodax was the only punter licensed exclusively to arm a "Fab Four" feature cartoon for United Artists; albeit as Flintstone megatrite on a Flintstone wherewithal, he was no less the man.... [When Dunning] filched the nagging negs from their archive... and from either trench there appeared not a white flag in sight. But did we not then hear the pounding of cavalry; the bugle of reason? Yes! It was our dear friend Bob Balser, bless his sombrero soul! The pillar and post of deliverance; the most skilled and rational of men on the Yellow Sub lot, and who like a gentleman did sport a white flag for us all.... Many of the end-game touches of YS, the missing pieces of this eventually bailed out puzzle were, alongside unfaltering loyalty of Edelmann groupies and a modest leg up from my personal savings, spirited together by Maestro Balser's directorial integrity."

John Clive, Voice of John Lennon, said: "I would like to add my reaction to the comments by Al Brodax. First I would like to defend the reputation of the Director, George Dunning who cannot defend himself. One only has to look at the film to see how nonsensical these observations are. The film was innovative and influential, look at some of the animation that came after to see Yellow Submarine at work. George Dunning worked closely with the actors who did the Beatles voices for the film, encouraging us at every turn to be as real to the spirit of the Beatles as we could. We didn't need much encouragement. We were all very proud of the Beatles and wanted to celebrate their originality as closely as we could. But George Dunning stood by us when Al Brodax tried to make us become more American, more transatlantic. He felt that the voices would not be understood in America. He could not get his head around the fact that the Beatles were being understood and appreciated. That was why we were making the film, because of their success in the heartlands of America. They never spoke American, and more importantly, never sang American. They were themselves, from Liverpool and not ashamed of it. We were determined to be the same, even if it meant we lost the job. So we dug in our heels and with Dunning's support, Al Brodax went along with it.

"The film opened with enormous critical aclaim, and commercial success. Ironically it was more popular in America than in Britain initially. Al Brodax has rightly enjoyed the benefits of that success. And yet, and yet, something obviously still rankles. I wonder why..? Personally I'm glad to have been part of such a creative and innovative movie. Even if for years nobody knew that it was not the Beatles on the voice soundtrack, but us.... In a way I suppose it demonstrates that we did get it right. Heigh Ho, forget about it Al.....enjoy the picture."

Chris Miles, Design Correlation and Clean-up, added: "I too find that pieces of [Brodax's] story have been invented post facto.... My only caveat is that I did not have a regular contact with Brodax, and therefore cannot confirm the veracity or otherwise of much of his observations. This film was made in many pieces and strung together. Much like the crew."

Alan Ball, Key Animator and Co-Director of TV Cartoons, added: "I was appalled to read the extracts from Al's book on your website! Perhaps it would settle Al's ego to win a prize for his work, possibly in the fiction or even fantasy category."

Mike Stuart, Key Animator, added: "I have read [Brodax's] book. I don't think I was working on the same film."

Anne Jolliffe, Key Animator, added: "My recollection of [Brodax's] dealings with TVC, particularly John Coates, are that he was unused to dealing with an English Gentleman, so we should not be too surprised, given this unfamiliar territory, at his somewhat selective memory."

Millicent McMillan, Background Supervisor and Assistant to Heinz Edelmann, said: "From the moment I started assisting Heinz on his colour models, prior to the film production, I realized Yellow Sub was going to be special. However, to read of the insult to Heinz and other members of the crew all these years later is astonishing. The reference to Heinz as a N*** [Nazi] is disgusting. All Brodax books should be burnt and him as well for good measure."

Antal Kovacs, Assistant Dubbing Editor, added: "Without George Dunning's genius the film would have been a dull affair and not the cult movie that we all love. However, the Yellow Submarine was a team effort and every member of the crew contributed to its success."

Arthur Butten, Background Artist, added: "As a freelance [artist] I had very little first hand knowledge of the aggravations, arguments, delays and problems, but certainly knew about them, (usually after a session in the Dog and Duck)."

Other animators and artists are expected to be added soon.

Please see the 18 page analysis of Up Periscope Yellow by Dr. Bob Hieronimus at www.21stCenturyRadio.com/articles/04/0809304.html

Profile page of and by Mr. Brodax himself, on Amazon.com
Not much on it, but hey.
He's now in his 80's and living in Connecticut. Married with three children.
Still working, heads up the
Brodax Film Group
en.wikipedia.org/wiki/Al_Brodax