Post by yerblues1968 on Jun 20, 2008 1:36:33 GMT -5
THE CONCERT FOR BANGLADESH
Madison Square Garden, New York
August 1, 1971
The Concert For Bangladesh was the event title for two benefit concerts organized by George Harrison and Ravi Shankar, held at noon and at 7:00 p.m. on August 1, 1971, playing to a total of 40,000 people at Madison Square Garden in New York City. Organized for the relief of refugees from East Pakistan (now independent Bangladesh) after the 1970 Bhola cyclone and during the 1971 Bangladesh atrocities and Bangladesh Liberation War, the event was the first benefit concert of this magnitude in world history. It featured an all-star supergroup of performers that included Bob Dylan, Eric Clapton, Ringo Starr, Billy Preston and Leon Russell.
An album was released later in 1971 and a concert film was released in 1972, with later releases for home video. In 2005, the film was re-issued on DVD accompanied by a new documentary.
The concert raised US$243,418.50 for Bangladesh relief, which was administered by UNICEF. Sales of the album and DVD continue to benefit the George Harrison Fund for UNICEF.
BACKGROUND
As East Pakistan struggled to become the separate state of Bangladesh during the Bangladesh Liberation War, the tremendous political and military turmoil and the 1971 Bangladesh atrocities led to a massive refugee problem in India. This problem was compounded by the 1970 Bhola cyclone, bringing torrential rains causing devastating floods and threatening a humanitarian disaster.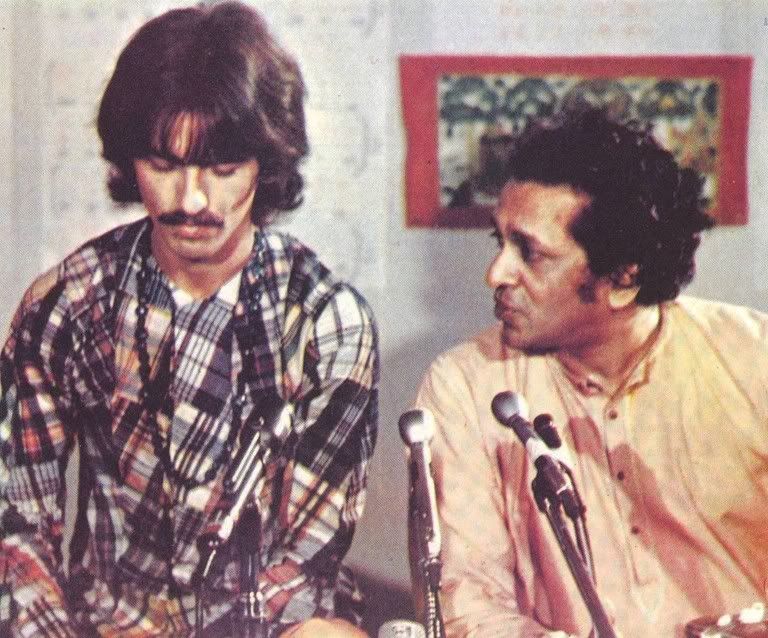 George Harrison and Ravi Shankar
Bengali musician Ravi Shankar consulted his friend George Harrison regarding a means of providing help to the situation. Harrison recorded the single
Bangla Desh
to raise awareness and pushed Apple Records to release Shankar's single
Joi Bangla
in a dual-pronged effort to raise funds.
Shankar also asked Harrison's advice regarding a small fund-raising concert in the United States. Harrison took the idea and started calling his friends, persuading them to join him in a large concert at Madison Square Garden. The event was organised within five weeks.
Harrison first asked his fellow Beatles to appear. John Lennon agreed to take part in the concert, however Harrison stipulated that Lennon's wife Yoko Ono not perform with him. Lennon agreed, but left New York two days before the event following an argument with Ono regarding his and Harrison's agreement that she not participate. Paul McCartney declined because of the bad feelings caused by The Beatles' legal problems on their break-up. Ringo Starr, however, readily agreed to appear.
CONCERT PROGRAM
Ravi Shankar and the sarodist Ali Akbar Khan opened the concert with recital of Indian music consisting of the dhun, "Bangla Dhun".
Except for back-up roles in support of both the Delaney & Bonnie Blues Band and John Lennon's Plastic Ono Band, it was the first live appearance for George Harrison since the breakup of The Beatles. Eric Clapton made his first public appearance since the end of the five-month Derek and the Dominos tour the previous December. Clapton was still in the grip of a heroin addiction, and had been unable to attend any rehearsals until the final soundcheck. This was the first live performance of "While My Guitar Gently Weeps" and was the first time the public was made aware that it was Clapton who played the solo on The Beatles' recording.
Musical help was also on hand from Billy Preston, Leon Russell, Klaus Voormann, Jim Keltner, Badfinger, a large horn section put together by Jim Horn and other musicians, including Carl Radle, Jesse Ed Davis, Don Preston and a host of backing singers organized by Don Nix.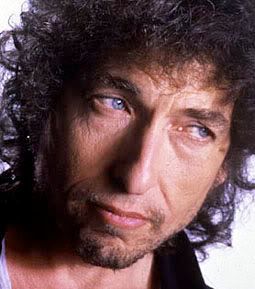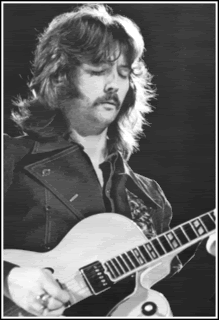 A Photo of Bob Dylan and Eric Clapton. In the next photo are George Harrison, Leon Russell on piano, Phil Spector, Tom Evans and Pete Ham of Badfinger, respectively.
Bob Dylan made his first stage appearance since the Isle of Wight Festival in August 1969. Apart from sitting in for a few numbers with The Band on New Year 1972 and an unannounced appearance backing John Prine on harmonica at a Greenwich Village club, he did not play live again until January 1974.
HERE Are THE HIGHLIGHTS:
Ravi Shankar being introduced by George Harrison, Press Conference July 27, 1971
and Madison Square Gardens - Part 1 (9:43 minutes)
www.youtube.com/watch?v=-66uz725Dzk
Ravi Shankar, Madison Square Gardens - Part 2 (6:43 minutes)
www.youtube.com/watch?v=u9TL29M4gQ8
George Harrison sings "Wah-Wah" (6.00 minutes)
youtube.com/watch?v=yn2UH2eiuQo
George Harrison sings "My Sweet Lord" and "Awaiting On You All." (7:34 minutes)
www.youtube.com/watch?v=ks4TQtca7Ss
Billy Preston sings "That's The Way God Planned It." (4.30 minutes)
youtube.com/watch?v=QyyetXvX76Q
Ringo Starr sings "It Don't Come Easy." (3.18 minutes)
youtube.com/watch?v=w1HX3MIJE-U
George Harrison and Leon Russell sing "Beware of Darkness." (3.31 minutes)
www.youtube.com/watch?v=-vB_2ECR0z0
BAND INTRODUCTION
After band introduction, George Harrison sings, "While My Guitar Gently Weeps." (8:01 minutes)
www.youtube.com/watch?v=j3owg6XZaLM
Leon Russell and friends perform "Jumpin' Jack Flash" and "Young Blood." (9.37 minutes)
youtube.com/watch?v=ce_Z9NuwVBY
George Harrison sings "Here Comes the Sun" – featuring Pete Ham on rhythm guitar. (3.33 minutes)
www.youtube.com/watch?v=01D8-rUlyQ0
Bob Dylan
All songs written and performed by Bob Dylan, with George Harrison on Fender Stratocaster, Leon Russell
on Klaus Voormann's custom-painted Fender Precision Bass and Ringo Starr on tambourine.
Bob Dylan sings "A Hard Rain's A-Gonna Fall." (6.17 minutes)
www.youtube.com/watch?v=9FB0pYtUC9I
Bob Dylan sings "It Takes A Lot To Laugh, It Takes A Train To Cry" and "Blowin' In The Wind." (7:00 minutes)
www.youtube.com/watch?v=k4ABrXla_Jk
Bob Dylan sings "Just Like A Woman." (4.43 minutes)
youtube.com/watch?v=yQW-Xay5g7k
Bob Dylan sings "Love Minus Zero /No Limit." (4:07 minutes)
www.youtube.com/watch?v=pjmJmm3kV38
Outtake from the Concert for Bangladesh. Bob Dylan and George Harrison sing "If Not For You." (3.00 minutes)
youtube.com/watch?v=cdvjoIfGViU
ENCORE
George Harrison sings, "Something." (3.24 minutes)
youtube.com/watch?v=XNsvYHiNK9k
George Harrison sings, "Bangla Desh." (5.55 minutes)
youtube.com/watch?v=jZZ96J_PVbk
The Concert for Bangladesh Limited Deluxe Edition DVD (2005) is available for purchase online:
www.amazon.com/Concert-Bangladesh-Limited-Deluxe/dp/B000AYQJJ2/ref=sr_1_2?ie=UTF8&s=dvd&qid=1214011070&sr=1-2
Ringo Starr remembers the Concert for Bangladesh. (1:41 minutes)
www.youtube.com/watch?v=4MePm9OxTBI
UNICEF honors George Harrison for the "Concert for Bangladesh" in New York City on August 1, 2006, 35 years later after the historic concert event raised over $15 million for UNICEF. George Harrison was inducted into the Madison Square Gardens
"Walk of Fame." George Harrison's widow Olivia had previously opened the George Harrison Fund for UNICEF with an initial
donation of $1 million funding programs in Bangladesh. (2:14 minutes)
www.youtube.com/watch?v=lhwwu05r3Zw
George Harrison August 1,1991 "Concert for Bangladesh" interview coinciding with the CD release
of the "Concert for Bangladesh" album and 20th anniversary of the concert. (7:02 minutes)
www.youtube.com/watch?v=YflkzcbKmz4
en.wikipedia.org/wiki/Concert_For_Bangladesh